**Note: Course In Development (Not Active)**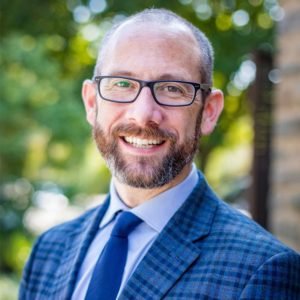 Course Description
Philosophy, Wisdom, the Liberal Arts, the Muses, and the Virtues are personified as women in the long tradition of classical education, including the Greek goddess of wisdom, Athena, who was often accompanied by the owl of knowledge. Many educators in the tradition, from Plato to Philip Melanchthon, argue that girls should be educated alongside boys, which frequently occurred in castles, courts, cathedrals, and convents, the latter of which functioned as places of higher education for women until the rise of universities and the dissolution of convents during the Reformation. Despite the education that many women received in the arts and sciences, and despite the availability of their works, their role in the liberal arts tradition and their writings are not well known, leaving them largely absent from the curricula of most classical schools. This course, taught by Dr. Brian Williams and designed with MAT graduate and guest lecturer Joelle Hodge, celebrates the lives and writing of women in the classical tradition, and identifies the ways that their works can be recovered and incorporated into school curricula in order to present students with a more true and fulsome picture of the tradition and to provide students with the opportunity to learn from and be inspired by these wise and eloquent women.
The women covered in this course span the centuries and were each chosen for her unique contribution to the pursuit of truth, goodness, beauty, or holiness.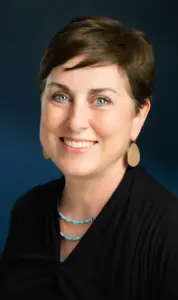 About the Instructor and Guest Lecturers
Your MAT professor for this graduate course is Dr. Brian Williams (Dean of the College of Arts and Humanities; Dean of the Templeton Honors College; Assistant Professor of Ethics and Liberal Studies). Guest lecture content is also provided by Joelle Hodge, Amy Snell, Angel Parham, Anika Prather, Carrie Eben, Christine Perrin, Jesse Hake, Jessica Hooten Wilson, Kathryn Smith, and Nicole Koopman. Along with Dr. Williams, Teacher Assistant TBD will support graduate students enrolled in this course.
Earning Graduate Credits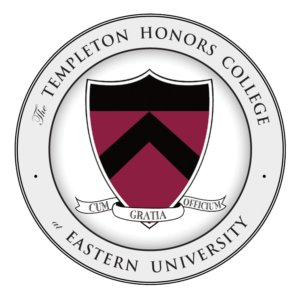 This course is offered for three transferable graduate credits through a partnership with the Templeton Honors College. Only ClassicalU subscribers who have registered to take this course for graduate credit may do so. The cost for taking this course is $330 per credit hour. After registering you will be prompted to make payment for the course (to the Templeton Honors College). Once you have successfully completed the course you will receive a transcript from the college.
All subscribers taking this course will receive personal evaluation and feedback from a Templeton professor and teaching assistant.
To register to take this course for graduate credit, please click this link: Graduate Course Registration
Once you have registered and paid for the course, you can come back to this page and begin taking the course. You will also be contacted directly via email by either a professor or teaching assistant from the Templeton Honors College. Please join the Art of Poetry THC Graduate Course Group on our Groups page where you can engage other students also taking this course with you.
Evaluation of Graduate Student Work
When a graduate student submits their work for each assignment, they will initially receive an automated notification from the LMS. This confirms that the work was received by the course TA and professor.
After review by the TA, student work will be provided to the professor who will keep the final record of work and reply to the graduate student by email with their evaluation.
Templeton Honors College Student Policies
Plagiarism and Other Forms of Academic Dishonesty: Just don't do it! You are responsible for being familiar with the university's policies on academic dishonesty, including plagiarism. Please review these policies in your student handbook towards the start of the semester. Any form of academic dishonesty is subject to review by the Dean and may result in failure of the assignment (if I deem the offense to be minor or inadvertent) or failure of the course (if I deem the offense serious—i.e., blatantly dishonest). Be sure always to cite any sources to which you refer, even if they are sources we have considered in class and even if you are paraphrasing rather than directly quoting.
Other general policies of Eastern University: Please note that students in this class are expected to follow all University policies pertaining to drop/add procedures, grade appeal, and other academic matters. You are responsible for knowing and following these policies. Consult the graduate catalogue or speak to me if you have any questions about these University policies.
Required readings and materials: Students will need a copy of the Bible or access to an online version of the Bible to complete this course. Students will not have to purchase any additional books or materials for this class. In each lesson, students will find a list of the required readings at the beginning of the lesson which will usually include passages from the Bible. Any other required resources are available for download on the "Required Reading" subcategories.
Login
Accessing this course requires a login. Please enter your credentials below!