Golden Thread Living Retreat
New Orleans • October 5 to 7 of 2023 • Registration Opening Soon for 25 Participants
The Golden Thread Living Retreat is a teacher training experience and practicum for teachers at home and school to live a Christian classical liberal education along the streams and streets in each of our places. At this living retreat, we will contemplate beauty, memory, and virtue as we follow the golden thread with the tools of classical teaching.
The Golden Thread is the salvation history of the world that weaves together all peoples, all places, and all times. While stories are one of the richest places to discover this, it is made complete in the present moment where we live and how we live internally and in relation to others. It is in the present moment that we have the greatest access to the great dialectic and the formation of virtue. Every day we can enter into the mythos and logos, the golden thread, of the places we walk and the lives we live.
At this retreat, the place is New Orleans. New Orleans embodies a beauty of its own structure that is neither perfectly linear nor symmetrical but which is still harmonious and beneficial in its odd way, perfectly accurate, just like each of our communities. New Orleans is known for being the birthplace of jazz, its culinary treats, and its unique style and architecture. Yet she is embattled by social and political tensions and commercially known for her licentiousness. In this place, we will experience the golden thread while holding the tension therein.
Teachers will walk away with lived experience, practical knowledge, approaches, and resources. We will show you how to find and follow the golden thread through the living artifacts of the city, and offer you a kind of Lectio Divina for teacher prep and practice. Beauty and memory are meant to be seen, experienced, and integrated into our living and being. This is the foundation for a truly transformative classical education.
Come catch the vision and practice of a living classical education in New Orleans this fall.
Intimate Retreat Experience. Limited to 25 Participants
Daily lectures, discussions, and guided tours work together to weave the Golden Thread while enjoying the sites, sounds, and tastes of New Orleans
Morning Liturgy of the Hours, Poetics, & Nature Walk
Guided Historical Tours
Screening of City of A Million Dream
Daily Golden Thread Panel
Daily Golden Thread Reflection
Golden Thread Journal to Guide You Through the Retreat
Free evenings to explore New Orleans on your own
Retreat Speakers & Tour Guides
Dr. Angel Parham, Professor, Scholar, Author
Katerina Kern, Scholar, Artist, Consultant
Danielle Bennette Dukes, Homeschool Mother of Six, Golden Thread Oracle
Jennifer R. Dow, Classical Educator, Consultant, Coach
(See below for more information on these speakers.)
Dates: Thursday, October 5th – Saturday, October 7th, 2023
Location: New Orleans, Louisiana
Retreat Cost: $375
Includes:
Retreat Registration
Golden Thread Retreat Journal
Tours and Transportation to and from Tours
Evening Reception on Thursday
Lunch on Friday
Participants are responsible for their own hotel booking and costs (breakfast included) at an additional cost of about $149 per night as well as the cost of other meals during the retreat. We have a block of rooms reserved for the retreat at Homewood Suites by Hilton New Orleans French Quarter. Participants should secure their lodging after we open registration and they have secured a spot.
Day One: Thursday
Travel & Check-In
5:00 pm Welcome
6:00 – 8:00 pm: Reception and City of a Million Dreams Screening
Day Two: Friday
Day two will focus on the living memory of a place. Questions we will explore include the importance of knowing what a living memory is, understanding its role in our lives, our students' lives, and how to weave it into our practice as teachers.
8:15 am: Morning Liturgy of the Hours
8:30 am: Opening Lecture (Dr. Angel Parham)
9:30 Tour #1 The French Quarter & Treme
12:00 Lunch & Poetics
2:00: Golden Thread Panel
3:00: Golden Thread Reflection & Closing Prayer
4:00 pm- Free time to Explore New Orleans
Day Three: Saturday
Day three will focus on the living beauty of a place. We will explore the importance of knowing what beauty is, understanding how to see beauty in the unlovely, in a world full of vice and seeming contradictions, and how to weave it into our teaching practice.
8:15 am: Morning Liturgy of the Hours
8:30 am: Opening Lecture (Katerina Kern)
9:30 Tour #2 Chalmette Battlefield, Battlefield Poetics, & Los Islenos
12:00 Lunch @ Rockey & Carlos
1:00: Golden Thread Panel
2:00: Golden Thread Reflection & Closing Prayer
3:00 pm- Free time to Explore New Orleans or Travel Home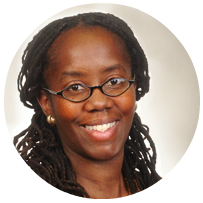 Dr. Angel Parham:
An Associate Professor of Sociology at the University of Virginia, Angel is also the cofounder of Nyansa Classical Community, which provides curricula and programming designed to connect with students from diverse backgrounds and invites them to take part in the Great Conversation, cultivate their moral imagination, and pursue truth, goodness, and beauty. As an advocate for the renewal of classical education, Angel has addressed teachers and school leaders through the Society for Classical Learning, the Classic Learning Test, and other organizations. She works in the area of historical sociology, engaging in research and writing which examine the past in order to better understand how to live well in the present and envision wisely for the future. This research focus is rooted in her interest in reconnecting sociology to its classical roots and animated by questions such as "What is a good society?". She is the author of American Routes: Racial Palimpsests and the Transformation of Race (Oxford, 2017), has been a member of the School of Social Science at the Institute for Advanced Study in Princeton, the recipient of a Fulbright grant and is a coauthor of The Black Intellectual Tradition: Reading Freedom in Classical Literature.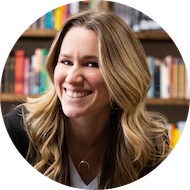 Katerina Kern:
Seeking to make classical education accessible globally through teaching, consulting, writing, and speaking, Katerina has studied Fine Art, Art History, and Classics at UNC-Charlotte and the Liberal Arts at Oxford University, where she earned a masters in Literature and the Arts. After teaching for five years in Uganda, she recently returned to the US and is an Adjunct Professor at Belmont Abbey Honors College and a consultant and Director of Press for the Circe Institute. She particularly enjoys researching Medieval notions of Beauty, the Seven Liberal Arts, memory, cosmology, and Mariology.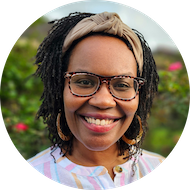 Danielle Bennette Dukes:
After graduating from Florida A&M University with a degree in education, Danielle Bennette Dukes decided with her husband Deon to homeschool their children before any of them were even born. She is now a veteran home educator with six children and several of them moving into adulthood after being home educated K to 12. In addition to her own undergraduate training in education, Danielle has completed the CiRCE Instiutute's Apprenticeship for classical teachers and served as a consultant. All along, Danielle has also maintained many other priorities including running a real estate business, participating in a Wendel Berry reading group with others in her native New Orleans and keeping Jesus Christ front and center with the Catholic faith that she and Deon hold dear.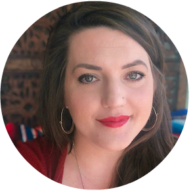 Jennifer Ruth Dow:
As a classical teacher, consultant, and artist, Jennifer has completed the CiRCE Apprenticeship as a CiRCE certified Classical Teacher, is currently pursuing her masters in the humanities and classical pedagogy. She has taught humanities, logic, rhetoric, and the fine arts since 2009. She is the founder and director of Paideia Academics, an organization devoted to training new classical educators and schools how to teach the classical liberal arts. Jennifer's published works and podcast appearances can be seen across the web. Jennifer was a contributing author for The Lost Tools of Writing Level 1, published by The CiRCE Institute, and former co-host of The Classical Homeschool Podcast. Jennifer has spoken at dozens of events across the nation on how to encounter human flourishing through the classical liberal arts. Currently, Jennifer is writing her first book about the journey of becoming a classical teacher. Her research interests include classical rhetoric, classical pedagogy, world mythology, the intersection between education and healing, and how we find belonging on this side of eternity. Jennifer, an Orthodox Christian, lives in North Carolina with her daughter. She enjoys spoken word poetry, trying her hand at new recipes, collecting more books than she'll ever read, and sauntering about in nature.
Please fill out this form to be notified when registration goes live and to find out about future retreat opportunities as part of our mailing list. This retreat will be limited to 25 participants.
Note: this retreat is planned and hosted independently by Danielle Bennette Dukes and Jennifer Ruth Dow with support and sponsorship from ClassicalU and Scholé Communities.
"If we look around us all we see are individual things, or parts of things. We have forgotten how to look, how to focus, in that other dimension—to see through things—where 'essences' reveal themselves."
—Stratford Caldecott (Beauty in the Word)