In this course you will read through Homer's The Odyssey, guided and inspired by St. John's College tutors Dr. Evan Brann (who has tutored at St. John's for over 60 years and is the author of Homeric Moments) and her colleague Dr. Hannah Hintze. In addition to hearing from both Eva and Hannah on The Odyssey, you will also find four seminars (discussion-based class sessions) on The Odyssey, led by Hannah Hintze and featuring several St. John's students and another tutor.
We recommend two books for this course—the Lattimore translation of The Odyssey and Homeric Moments by Evan Brann.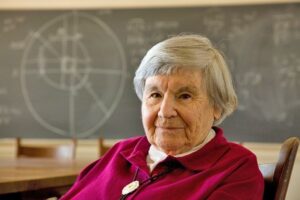 Eva Brann, PhD, tutor at St. John's College (for over 60 years!): BA, Brooklyn College, 1950; MA, 1951, PhD 1956, Yale University; Fellow of the American Numismatic Society, Summer, 1952; Fellow of the American School of Classical Studies at Athens, 1952–53; Member of the staff of the American Agora Excavations at Athens as Sibley Fellow of Phi Beta Kappa; Instructor in Archeology, Stanford University, 1956–57; Member, Institute for Advanced Study, Princeton, 1958–59; Member, US Advisory Commission for International Education and Cultural Affairs, 1975–77; Tutor, St. John's College, Annapolis, 1957–present; Addison E. Mullikin Tutorship, 1971–present; Fellow, Woodrow Wilson International Center for Scholars, 1976–77; Arnold Visiting Professor, Whitman College, 1978–79; Visiting Scholar in Honors Education, University of Delaware, 1984–86; Fellow of the National Endowment for the Humanities, 1987–88; Member, Maryland Advisory Committee of the United States Commission on Civil Rights, 1988–96; Dean, St. John's College, Annapolis, 1990–97; Doctor of Humane Letters, Whitman College, 1995; Doctor of Letters, Middlebury College, 1999; Wilbur Cross Medal of the Yale Graduate School Alumni Association, 2006; Honorary Doctorate, Iona College, 2006; Distinguished Alumna Award, Brooklyn College, 2007; Russell Kirk Paideia Prize, 2014.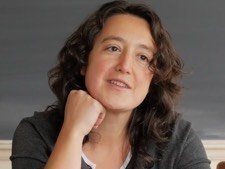 Hannah Hintze, PhD, tutor at St. John's College: BMus, Woodwind Performance, BA, Philosophy, Boston University, 1999; MA, 2006; PhD 2009, The Committee on Social Thought, University of Chicago; Arthur J. Ennis Post-doctoral Teaching Fellow, Villanova University, 2010–11; Tutor, St. John's College, Annapolis, 2011–present.

To obtain a certification credit for this course, simply complete each presentation lesson or discussion in the course (by marking it complete or by taking the quiz) and then also take the certification test at the end of the course. The quizzes are designed to ensure that you have understood the essential content of each presentation, and they can be taken more than once if necessary. The cumulative certification test at the end of the course is given as a pass/fail test and requires that you upload one or more essays demonstrating your understanding of the course. (Please note that essays are simply evaluated by word count.) When you have completed the course, a certificate that you can print or email will become available within "My Courses" (accessible under "Courses" in the main menu when you are signed in as an active subscriber).
We recommend previewing the essay question within the end of course test before starting the course. This will help in guiding your note taking as you progress through the course. Please allow approximately 2 weeks for essay submissions to be reviewed.
By taking the course for certification credit, you also will be on your way to obtaining a Level 1 certification.
Login
Accessing this course requires a login, please enter your credentials below!