This course is a thorough introduction to formal logic and is designed to both acquaint you with the elements of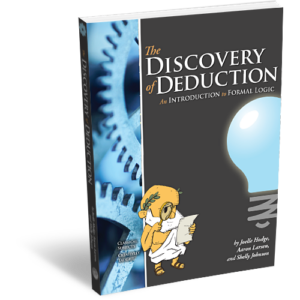 formal logic and equip you to teach formal logic to upper-school students. In our view, every classical educator should be familiar with the main elements of formal logic and how they apply to all learning. This course will provide that skill and also familiarize educators with this fundamental liberal art. In addition, you will learn from a veteran logic teacher and author of two logic books: Joelle Hodge.
This course carefully follows the book The Discovery of Deduction: An Introduction to Formal Logic. We highly recommend purchasing the text for reference throughout the course.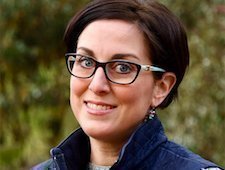 Joelle Hodge holds a BA in history/political science from Messiah College in Grantham, Pennsylvania, and is currently enrolled in the Master of Arts in Teaching program at Eastern University's Templeton Honors College. She began her career as a staffer to United States Senator Arlen Specter (R-Pa) before finding her professional home in the world of classical education in 1999. She has 20 years of teaching experience—several of which were spent at a classical school in Harrisburg, Pennsylvania. There she also developed much of their logic and rhetoric curricula. She has coauthored two logic books, The Art of Argument: An Introduction to the Informal Fallacies and The Discovery of Deduction: An Introduction to Formal Logic, both published by Classical Academic Press (CAP), and continues to support various editorial projects at CAP, but her primary focus is on the growth and development of Scholé Academy, where she serves as the principal. Since the inception of Scholé Academy in 2014, Joelle has taught courses across a variety of disciplines, including math, logic, and rhetoric, as well as a course in student-skills development (How to Be a Student). She served as senior teacher for Scholé Academy before stepping into the role of academy principal in 2018. Additionally, Classical Academic Press hosts Joelle's consultant offerings, where she engages with educators across the country, tailoring workshops for classical schools and co-ops that seek to train their teachers in the fundamentals of dialectic- and rhetoric-stage pedagogy.

To obtain a certification credit for this course, simply complete each presentation lesson or discussion in the course (by marking it complete or by taking the quiz) and then also take the certification test at the end of the course. The quizzes are designed to ensure that you have understood the essential content of each presentation, and they can be taken more than once if necessary. The cumulative certification test at the end of the course is given as a pass/fail test and requires that you upload one or more essays demonstrating your understanding of the course. (Please note that essays are simply evaluated by word count.) When you have completed the course, a certificate that you can print or email will become available within "My Courses" (accessible under "Courses" in the main menu when you are signed in as an active subscriber).
We recommend previewing the essay question within the end of course test before starting the course. This will help in guiding your note taking as you progress through the course. Please allow approximately 2 weeks for essay submissions to be reviewed.
By taking the course for certification credit, you also will be on your way to obtaining a Level 2 certification.
Login
Accessing this course requires a login, please enter your credentials below!