In this school profile, Headmaster David Sonju describes the history, progress, delights, achievements, and challenges of Covenant Christian Academy in Harrisburg, PA.
About Covenant Christian Academy:
Covenant Christian Academy (Covenant) is a PreK–12 classical and Christian school founded in 1997 by parents interested in giving their children a challenging Christian education based on the medieval model of the trivium. Covenant typically has about 225 students enrolled, including approximately 12 international students. Their students come from all areas of Harrisburg and its surrounding suburban and rural areas. Covenant strives to cultivate a school atmosphere of peace, orderliness, enthusiasm, and warmth.
Upper school students take two courses in Logic, which is then integrated into their study of all subjects. They also complete three courses in Rhetoric, applying their study of eloquent speech and writing to assignments in other courses and to the presentation and defense of their senior theses. Integration between subjects is emphasized, as well as the application of a biblical worldview to all areas of study. Students are taught Latin and Spanish. Covenant is accredited by Middle States Association of Schools and Colleges and also retains membership in The Association of Classical Christian Schools.
Covenant offers a variety of electives for our students. Electives have included hiking, Greek, debate, military history, school newspaper, choir, chorus, guitar, painting, drawing, drama, culinary arts, poetry, Tolkien studies, self-defense, conversational Chinese, jazz guitar, computer programming, electronics, economics. The school also offers athletic programs including cross-country, soccer, basketball, volleyball, and various intramural sports programs.
Visit the Covenant Christian Academy website: www.discovercovenant.com.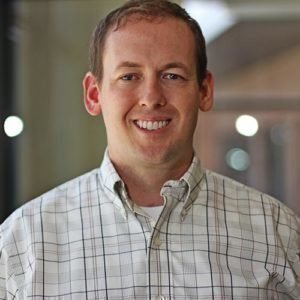 David Sonju is finishing his third year as head of school at Covenant Christian Academy. David studied theology and has his PhD from St. Andrews University, Scotland. He and his wife, Joy, have four children.

In order to learn more about earning a certificate for this course, please visit our FAQ page and scroll down to the "How do I Obtain a Course Certificate?" section. Find out more about certification credit here.
Login
Accessing this course requires a login, please enter your credentials below!