In this course, Karen Elliot and Erica Robertson of the Rafiki Foundation bring reports on the ongoing renewal of classical education on the African continent. The Rafiki Foundation has already started 10 classical Christian schools in as many countries in Africa and in October of 2019 hosted the first-ever conference on classical Christian education in Nairobi, Kenya. Over the last 15 years, Rafiki has been busy developing a complete K-12 classical curriculum suitable for African countries and has been working with various African colleges, government agencies, and African church networks to bring classical Christian education to the continent. The work is encouraging and the renewal is growing in momentum and opportunity. The foundation expects to help start 1000 classical Christian schools in the next 10 years!
This course will acquaint viewers with the growing renewal in Africa and clarify the ways in which educators can support or join the work in Africa. The course also features five speeches delivered at the conference in Nairobi in October of 2019. The featured speakers are Dr. Christopher Perrin, Ms. Robyn Burlew, Dr. Brian Williams, Dr. David Diener, and Mr. Ravi Jain.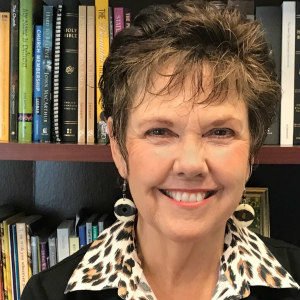 Karen Elliott is the Executive Director of the Rafiki Foundation. Karen has served with Rafiki since 1990, including twelve years on the mission field, most of that time in Jos, Nigeria. Upon returning to the U.S., she became the Director of Africa Operations for the Rafiki Home Office and was responsible for managing the ChildCare and Education Programs for all ten Rafiki Villages as well as curriculum development. She served at the Home Office for ten years before being named Rafiki's Executive Director in January of 2012.
Karen travels to Africa several times each year to oversee operations at each Rafiki Village and considers herself to be an "American African", comfortable talking to presidents of African countries, national church leaders, local tribal chieftains… but especially in caring for the children and students at Rafiki Villages.
Erica Roberson serves as the Schools and Child Care Manager and supports the various school heads serving the ten classical schools operated by the Rafiki Foundation. Erica herself served as a head of school for several years the Rafiki school in Nigeria.

In order to learn more about earning a certificate for this course, please visit our FAQ page and scroll down to the "How do I Obtain a Course Certificate?" section. Find out more about certification credit here.
Login
Accessing this course requires a login, please enter your credentials below!