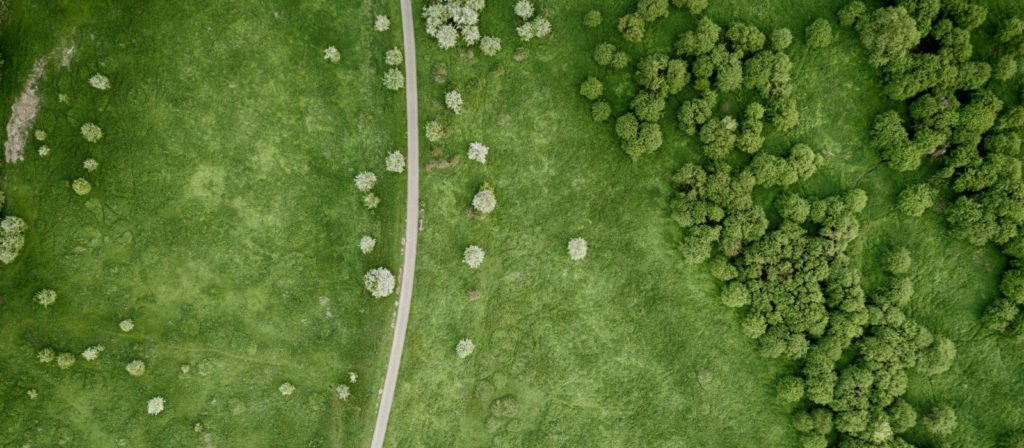 Classical Educator's Reading List
ClassicalU subscribers know that the Book Finder is great tool for building your own reading list and growing your understanding of the classical tradition of education.
However, we thought you would like to see a curated list of 55 great books to read, by category. Here is the list as a PDF: Click here.
Here is the list again in the text of this blog article:
The Classical Educator's Reading List (Top 55 Books)
Created by Dr. Christopher A. Perrin for ClassicalU.com subscribers
Introductory Books
      An Introduction to Classical Education: A Guide for Parents (C. Perrin)
      "The Lost Tools of Learning" (Essay by Dorothy Sayers)

      Recovering the Lost Tools of Learning (Douglas Wilson)

      The Well-Trained Mind: A Guide to Classical Education at Home (Susan W. Bauer & Jessie Wise)

      The Liberal Arts Tradition: A Philosophy of Christian Classical Education (Kevin Clark & Ravi Jain)

      Norms and Nobility: A Treatise on Education (David Hicks)

      Wisdom and Eloquence: A Christian Paradigm for Classical Learning (Charles Evans & Robert Littlejohn)

      For the Children's Sake: Foundations of Education for Home and School (Susan Schaeffer Macaulay)

      Classical Education: The Movement Sweeping America (Andrew Kern & Gene Veith)
History of Classical Education

      The Republic (Plato)
Politics (Aristotle)

      Institutes of Oratory (or The Education of an Orator) (Quintillian)

      A History of Education in Antiquity (H.I. Marrou)

      Education in Ancient Rome (Stanely R. Bonner)

      The Love of Learning and the Desire for God: A Study of Monastic Culture (Jean Leclercq)

      How the Irish Saved Civilization (Thomas Cahill)

      The Rise of the Universities (Charles Homer Haskins)

      A Thomas Jefferson Education: Teaching a Generation of Leaders for the 21st Century (Oliver DeMille)

      The Great Tradition: Classic Readings on What it Means to Be an Educated Human Being (Richard Gamble, editor)
Modern Education

      The Abolition of Man: How Education Shapes Man's Sense of Morality (C.S. Lewis)

      Left Back: A Century of Battles over School Reform (Diane Ravitch)

      The Transformation of the School: Progressivism in American Education, 1876-1957 (Lawrence A. Cremin)

      The Schools We Need: Why We Don't Have Them (E. D. Hirsch, Jr.)

      Reforming Education: The Opening of the American Mind (Mortimer J. Adler)

      American Education: A History (Wayne J. Urban & Jennings L. Wagoner, Jr.)

      The Global Achievement Gap: Why Even Our Best Schools Don't Teach the New Survival Skills our Children Need–and What We Can Do about It (Tony Wagner)
Philosophy of Education

      The Liberal Arts Tradition: A Philosophy of Christian Classical Education (Kevin Clark & Ravi Jain)

      The Abolition of Man: How Education Shapes Man's Sense of Morality (C.S. Lewis)

      On Christian Doctrine (or On Christian Teaching) (Augustine)

      Great Ideas from the Great Books (Mortimer Adler)

      Awakening Wonder: A Classical Guide to Truth, Goodness, and Beauty (Stephen Turley)

      Plato: The Great Philosopher-Educator (David Diener)
The Idea of a University (John Henry Newman)

      Ideas Have Consequences (Richard M. Weaver)
Mathematics & Science

      A Mathematician's Lament (Paul Lockart)

      Measurement (Paul Lockart)

      Innumeracy (John Allen Paulos)

      The Divine Challenge: On Matter, Mind, Math, and Meaning (John Byl)

      Beauty for Truth's Sake: On the Re-enchantment of Education (Stratford Caldecott)

      The Soul of Science: Christian Faith and Natural Philosophy (Nancy Pearcey & Charles Thaxton)
Virtue and Embodiment

      The Intellectual Life: Its Spirit, Conditions, Methods (A. G. Sertillanges)

      Habits of the Mind: Intellectual Life at a Christian College (James W. Sire)
      Desiring the Kingdom: Worship, Worldview and Cultural Formation (James K. A. Smith)

      You Are What You Love: The Spiritual Power of Habit (James K. A. Smith)
      Tending the Heart of Virtue: How Classical Stories Awaken a Child's Moral Imagination (Vigen Gurioian)

      John Milton: Classical Learning and the Progress of Virtue (Grant Horner)
Scholé and Contemplation

      Only the Lover Sings: Art and Contemplation (Josef Pieper)

      Leisure the Basis of Culture (Josef Pieper)

      Teaching from Rest: A Homeschooler's Guide to Unshakeable Peace (Sarah Mackenzie)

      Charlotte Mason's Original Homeschooling Series: Home Education (vol. 1) (Charlotte Mason)
Pedagogy, Art of Teaching

      On Christian Doctrine (or On Christian Teaching) (Augustine)

      The Art of Teaching (Gilbert Highet)

      Begin Here: The Forgotten Conditions of Teaching and Learning (Jacques Barzun)

      The Seven Laws of Teaching (John Milton Gregory)

      Why Students Don't Like School: A Cognitive Scientist Answers Questions about How the Mind Works and What it Means for the Classroom (Daniel T. Willingham)

      Poetic Knowledge: The Recovery of Education (James Taylor)

      Socratic Circles: Fostering Critical and Creative Thinking in Middle and High School (Matt Copeland)

      Teach Like a Champion: Techniques that Put Students on the Path to College (Doug Lemov)
Dr. Perrin's Top 10 List: 101 Version

      An Introduction to Classical Education: A Guide for Parents (C. Perrin)

      The Liberal Arts Tradition: A Philosophy of Christian Classical Education (Kevin Clark & Ravi Jain)

      The Great Tradition: Classic Readings on What it Means to Be an Educated Human Being (Richard Gamble, editor)

      How the Irish Saved Civilization (Thomas Cahill)

      A Mathematician's Lament (Paul Lockart)

      The Abolition of Man: How Education Shapes Man's Sense of Morality (C.S. Lewis)

      The Schools We Need: Why We Don't Have Them (E. D. Hirsch, Jr.)

      Desiring the Kingdom: Worship, Worldview and Cultural Formation (James K. A. Smith)

      Only the Lover Sings: Art and Contemplation (Josef Pieper)

      The Seven Laws of Teaching (John Milton Gregory)
Dr. Perrin's Top 10 List: 102 Version

      The Liberal Arts Tradition: A Philosophy of Christian Classical Education (Kevin Clark & Ravi Jain)

      Norms and Nobility: A Treatise on Education (David Hicks)

      The Great Tradition: Classic Readings on What it Means to Be an Educated Human Being (Richard Gamble, editor)

      On Christian Doctrine (or On Christian Teaching) (Augustine)

      A Mathematician's Lament (Paul Lockart)

      The Abolition of Man: How Education Shapes Man's Sense of Morality (C.S. Lewis)

      Left Back: A Century of Battles over School Reform (Diane Ravitch)

      Desiring the Kingdom: Worship, Worldview and Cultural Formation (James K. A. Smith)

      Leisure the Basis of Culture (Josef Pieper)

      The Seven Laws of Teaching (John Milton Gregory)