In this 47-minute conversation, Josh Gibbs and Christopher Perrin discuss the relevance and importance of the Old Testament book of Ecclesiastes for classical educators, with a particular emphasis on how the book is helpful for teenage students. Both Josh and Christopher have thought deeply about this important book for education, and viewers will appreciate their general and practical insights.
This conversation between Josh Gibbs and Christopher Perrin generally follows the themes introduced in the book of Ecclesiastes, chapter by chapter.
Joshua Gibbs is a humanities and literature teacher at the Veritas School in Richmond, VA. Josh has been teaching great books for some ten years, and is an Associate Fellow with the Alcuin Fellowship. He is also a frequent speaker at classical school conferences. He lives in Richmond, VA, with his wife and two daughters, both of whom have seven names.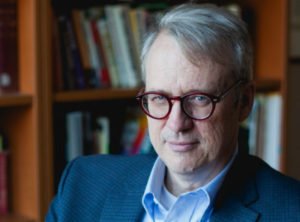 Dr. Christopher Perrin is an author, consultant, and speaker who specializes in classical education. He is committed to the renewal of the liberal arts tradition. He cofounded and serves full-time as the CEO/publisher at Classical Academic Press, a classical education curriculum, media, and consulting company. Christopher also serves as a consultant to charter, public, private, and Christian schools across the country. He serves on the board of the Society for Classical Learning and as the director of the Alcuin Fellowship of classical educators. He has published numerous articles and lectures that are widely used throughout the United States and the English-speaking world.

In order to learn more about earning a certificate for this course, please visit our FAQ page and scroll down to the "How do I Obtain a Course Certificate?" section. By taking the course for certification credit, you will also be on your way to obtaining an elective credit toward a Level 1 certificate.
Login
Accessing this course requires a login, please enter your credentials below!