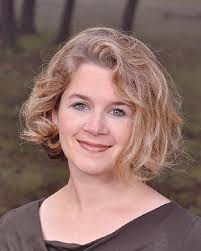 In this course, veteran Latin teacher and Latin textbook author Karen Moore provides a clear and engaging introduction to the Latin language. This course is designed for teachers who want to understand the essential grammar of the Latin language, as well as for those who would like to teach introductory Latin in a school or homeschool setting. The course uses the acclaimed Latin for Children series as the touchstone texts for learning Latin grammar and discussing Latin teaching methods.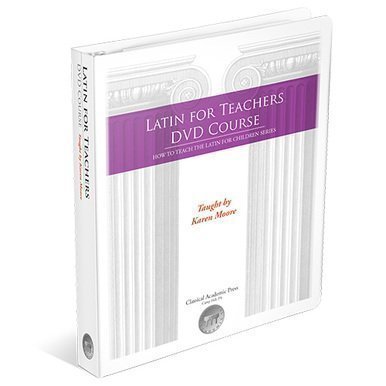 This course follows the scope and sequence of the Latin for Teacher's Notebook published by Classical Academic Press. As such, the video lectures and units in this course will follow the table of contents in the Latin for Teachers Notebook. You may wish to order this notebook, though we have embedded the relevant sections into each lesson page. You may also want to reference Latin for Children Primers A, B, and C, which are used as touchstone texts in the course. Reading assignments corresponding to each video lecture are listed in each session, as are questions for discussion and reflection and additional resources.
Nota Bene: Lessons/sessions labeled "A" feature Latin for Children Primer A, those labeled "B" feature Latin for Children Primer B, and those labeled "C" feature Latin for Children Primer C.
Lesson 1 (A1): Introduction to Verbs
Lesson 2 (A2): Irregular Verbs
Lesson 3 (A3): Introduction to Latin Nouns
Lesson 4 (A4): Sentence Structure
Lesson 5 (B1): Genitive Case & Personal Pronouns
Lesson 6 (B2): Numerals
Lesson 7 (B3): 3rd Declension Nouns
Lesson 8 (B4): Demonstrative Pronoun/Adjectives
Lesson 9: Review and Q&A
Lesson 10 (C1): 3rd Declension Adjectives
Lesson 11 (C2): More on verb conjugations (3rd & 4th conjugations)
Lesson 12 (C3): More on verbs (the perfect system)
Lesson 13 (C4): More on nouns (4th & 5th declensions)
Lesson 14: Review and Q &A
Lesson 15: Practical and Effective Methods of Teaching Latin

In order learn more about earning a certificate for this course, please visit our FAQ page and scroll down to the "How do I Obtain a Course Certificate?" section. By taking the course for certification credit, you will also be on your way to obtaining a Level 1 certificate.
Login
Accessing this course requires a login, please enter your credentials below!