In this course, veteran Latin teacher and Latin textbook author Karen Moore provides a clear and engaging introduction to the Latin language. This course is designed for teachers who want to understand the essential grammar of the Latin language, as well as for those who would like to teach introductory Latin in a school or homeschool setting. The course uses the acclaimed Latin for Children series as the touchstone texts for learning Latin grammar and discussing Latin teaching methods.
Just for fun: The engraving above was made by Georg Pencz in the 16th century, and represents the study of grammar. On the bench on which the figure of personified grammar sits is an inscription in Latin–can you read it? Try reading it backward…
This course follows the scope and sequence of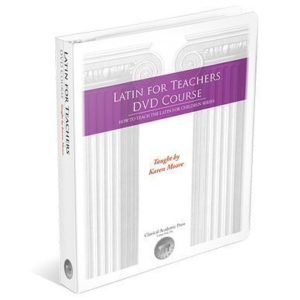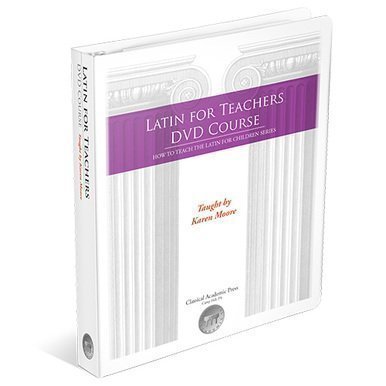 the Latin for Teacher's Notebook published by Classical Academic Press. As such, the video lectures and units in this course will follow the table of contents in the Latin for Teachers Notebook. You may wish to order this notebook, though we have embedded the relevant sections into each lesson page. You may also want to reference Latin for Children Primers A, B, and C, which are used as touchstone texts in the course. Reading assignments corresponding to each video lecture are listed in each session, as are questions for discussion and reflection and additional resources.
Nota Bene: Lessons/sessions labeled "A" feature Latin for Children Primer A, those labeled "B" feature Latin for Children Primer B, and those labeled "C" feature Latin for Children Primer C.
Lesson 1 (A1): Introduction to Verbs
Lesson 2 (A2): Irregular Verbs
Lesson 3 (A3): Introduction to Latin Nouns
Lesson 4 (A4): Sentence Structure
Lesson 5 (B1): Genitive Case & Personal Pronouns
Lesson 6 (B2): Numerals
Lesson 7 (B3): 3rd Declension Nouns
Lesson 8 (B4): Demonstrative Pronoun/Adjectives
Lesson 9: Review and Q&A
Lesson 10 (C1): 3rd Declension Adjectives
Lesson 11 (C2): More on verb conjugations (3rd & 4th conjugations)
Lesson 12 (C3): More on verbs (the perfect system)
Lesson 13 (C4): More on nouns (4th & 5th declensions)
Lesson 14: Review and Q &A
Lesson 15: Practical and Effective Methods of Teaching Latin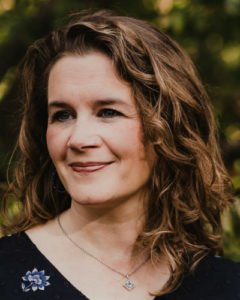 Karen Moore began her study of Latin in 7th grade and added Greek to her linguistic studies during her college years. Karen earned a BA in classics from the University of Texas in 1996. Since that time she has taught Latin to students in grades 3–12 through a number of venues. Currently, she is in her thirteenth year as the Latin chair at Grace Academy of Georgetown, a classical Christian school located in the heart of Texas, where she also serves as director of curriculum and instruction. Karen teaches Latin, Greek, and ancient humanities at Grace Academy. She also serves as sponsor of Grace Academy's Latin Club, an award-winning chapter of the National Junior Classical League. Karen is the coauthor of the Libellus de Historia History Reader series and the Latin Alive! textbook series, both published by Classical Academic Press. Karen and her husband, Bryan, have three children, who attend school at Grace Academy.

To obtain a certification credit for this course, simply complete each presentation lesson or discussion in the course (by marking it complete or by taking the quiz) and then also take the certification test at the end of the course. The quizzes are designed to ensure that you have understood the essential content of each presentation, and they can be taken more than once if necessary. The cumulative certification test at the end of the course is given as a pass/fail test and requires that you upload one or more essays demonstrating your understanding of the course. (Please note that essays are simply evaluated by word count.) When you have completed the course, a certificate that you can print or email will become available within "My Courses" (accessible under "Courses" in the main menu when you are signed in as an active subscriber).
We recommend previewing the essay question within the end of course test before starting the course. This will help in guiding your note taking as you progress through the course. Please allow approximately 2 weeks for essay submissions to be reviewed.
By taking the course for certification credit, you also will be on your way to obtaining a Level 1 certification.
Login
Accessing this course requires a login, please enter your credentials below!