In two video interviews, Keith Nix and Robyn Burlew describe the history, progress, delights, achievements, and challenges of the Veritas School in Richmond, VA.
About the Veritas School:
The seeds to plant a classical Christian school in Richmond were first sown in 1998 by several parents committed to providing a Christ-centered education with strong academics for their children. A board of directors was established in 1999, and in the fall of 2000 Veritas Classical Christian School opened its doors to 25 students in Kindergarten through 5th grade at Crestwood Presbyterian Church in Richmond, Virginia. Stony Point Presbyterian Church was added as an Upper School campus in 2003 to accommodate growth in enrollment. The property adjacent to Crestwood Presbyterian Church on Jahnke Road was purchased in 2009 to accommodate our growing student body and to bring all students together on one campus. Exhausting all available space at Crestwood Presbyterian Church by the summer of 2013, Veritas School conducted an extensive search of appropriate campus locations. In God's providence, a permanent campus home became available, and the school moved to the former campus of the Baptist Theological Seminary of Richmond. Within stately and historic buildings are classrooms and common spaces dedicated to serving the academic and artistic development of each of our students. With the addition of several adjacent buildings bordering a traditional grass quad, this property will serve as the long-term home of Veritas School. Veritas currently serves over 488 students in Grades K4–12. These students represent over 60 churches and come from as far as Montpelier, Hopewell, Glen Allen, Manakin-Sabot, and Chester.
Visit the Veritas School website: www.VeritasSchool.com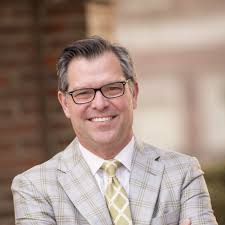 Along with serving as the head of school at Veritas School since 2010, Keith Nix serves as the treasurer for the Society for Classical Learning. He also serves on the board of the Association of Classical and Christian Schools (ACCS) and has served on the board of the Virginia Council for Private Education since 2013. Prior to moving to Veritas in 2010, Keith was a board member, and then later head of school at The Westminster School in Birmingham, Alabama from 2004–2010. He is a founding Arête Fellow and has facilitated the Arête Fellowship gatherings since 2009. He frequently consults with classical Christian school boards and leaders. Prior to working in classical Christian schools, Keith was president of Nixgroup, a boutique consulting firm working with start-up and early-stage organizations and businesses. He plays tennis competitively, hopes to improve his golf game, and loves to read great books. He is married to Kim, an accomplished artist; the Nixes have two grown sons and a daughter in college.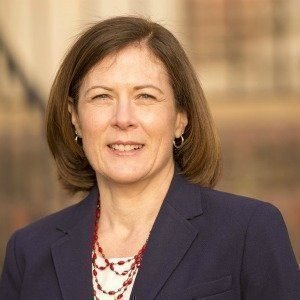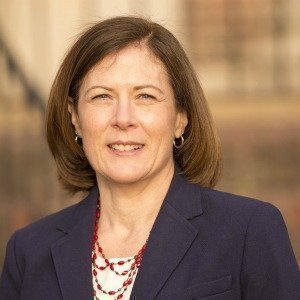 Mrs. Robyn Burlew came to Veritas as the upper school principal and academic dean in 2014, after serving in a classical and Christian school in Harrisburg, PA, for 15 years. Her childhood in rural upstate New York laid the foundation for a love of the outdoors and the created world. She earned a bachelor's degree in biology at Houghton College and a master's degree in integrated curriculum and instruction from Covenant College. Robyn has 3 grown daughters. In her free time, she enjoys the piano, hiking, and her golden retrievers.

In order to learn more about earning a certificate for this course, please visit our FAQ page and scroll down to the "How do I Obtain a Course Certificate?" section. Find out more about certification credit here.
Login
Accessing this course requires a login, please enter your credentials below!