Many students today are confused as they encounter charged and changing ideas about ethics, race, gender, identity, sexuality and civic life generally. What are the ideas and causes that underlie so much of our modern political and social malaise? How can students understand concerns for social justice and personal autonomy without lapsing into either a detached cynicism or angry iconoclasm? In this course on Teaching Modern Political Philosophy, Joshua Gibbs presents viewers with the intellectual roots of both liberal and conservative modern political philosophy. Teachers who view these courses will come away with greater abilities to describe the shape of modern political discourse, but also to help students understand our current political environment and respond to it with a combination of knowledge, discernment, criticism and charity. Joshua equips educators in all subject areas to nurture the political imaginations of their students as he considers the thought and works of Jean-Jacques Rousseau, Edmund Burke, Charlotte Brontë, William Shakespeare and Rémi Brague. This reorientation will refresh and encourage parents, teachers and school leaders regarding this critical aspect of our lives together within our homes, schools and classrooms.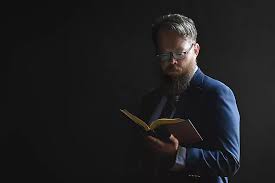 Joshua Gibbs is a humanities and literature teacher at the Veritas School in Richmond, Virginia. Josh has been teaching the Great Books for some 10 years and is an associate fellow with the Alcuin Fellowship, a coterie of classical educators who are committed to the renewal of classical Christian education. He is also a frequent speaker at classical education conferences. Josh lives in Richmond, Virginia, with his wife and two daughters, both of whom have seven names. Josh is also the author of the book How to Be Unlucky: Reflections on the Pursuit of Virtue, published by our friends at the Circe Institute. Please also see Joshua's author and consulting page here.

To obtain a certification credit for this course, simply complete each presentation lesson or discussion in the course (by marking it complete or by taking the quiz) and then also take the certification test at the end of the course. The quizzes are designed to ensure that you have understood the essential content of each presentation, and they can be taken more than once if necessary. The cumulative certification test at the end of the course is given as a pass/fail test and requires that you upload one or more essays demonstrating your understanding of the course. (Please note that essays are simply evaluated by word count.) When you have completed the course, a certificate that you can print or email will become available within "My Courses" (accessible under "Courses" in the main menu when you are signed in as an active subscriber).
We recommend previewing the essay question within the end of course test before starting the course. This will help in guiding your note taking as you progress through the course. Please allow approximately 2 weeks for essay submissions to be reviewed.
Login
Accessing this course requires a login, please enter your credentials below!