Course Introduction
In this course, Dr. Vigen Guroian presents three lectures on the ways that classic literature awakens the moral imagination. He also leads several live discussions with three classical educators in which they discuss six classical stories and explore the ways these stories awaken the moral imagination and thus cultivate virtue.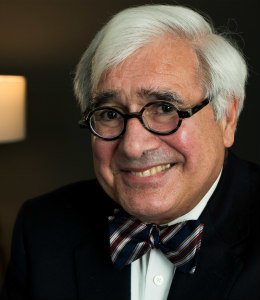 Vigen Guroian has served as Professor of Theology at Loyola College, Baltimore, Maryland and the University of Virginia. He has also served on the faculty of the Ecumenical Institute of Theology at St. Mary's Roman Catholic Seminary in Baltimore. Guroian is the author of Tending the Heart of Virtue: How Classical Stories Awaken a Child's Moral Imagination and many other books.

In order learn more about earning a certificate for this course, please visit our FAQ page and scroll down to the "How do I Obtain a Course Certificate?" section. By taking the course for certification credit, you will also be on your way to obtaining a Level 2 certificate.
Login
Accessing this course requires a login, please enter your credentials below!