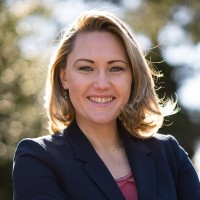 This 12-lesson course features Jerilyn Olson, the Vice President of Professional Development for the Great Hearts network of schools. Jerilyn connects classical principles to practical techniques that teachers can employ in the classroom.
As Great Hearts has grown from one school of 140 students to 32 schools with over 20,000 students by 2021, Jerilyn has had the opportunity to capture the best practices of teachers across multiple contexts and share those practices with each new campus.
Teachers are truly at the center of every school and teaching is the work of practical wisdom—it is neither a pure philosophical endeavor nor a utilitarian social science. Newer classical school teachers often find it difficult to visualize what good practice looks like in one's own particular context. Such teachers often hear talk about the Great Tradition, truth beauty goodness, and Platonic ideas but aren't sure what means in particular for planning tomorrow's lesson on fractions.
At the same time, practical teaching handbooks that are full of techniques and strategies aren't easily harmonized with a classical pedagogy. How can we know how and when employ techniques from these sources?
Using classical rhetorical ideas and real-life anecdotes, Jerilyn seeks to bring together the great philosophies of classical education with effective, practical methods that good teachers employ every day.
In these sessions, Jerilyn lays out a vision for practice—a description of what good teaching might look like, and how teachers can organize their ideas around the framework of rhetoric. Along the way, she gives some advice for your ongoing journey in learning good pedagogy, practicing, and getting feedback. Toward the end, she also gives advice to leaders who seek to help guide and develop effective classical teachers.
The course begins with a look at the personal formation every teacher must pursue in order to thrive in the classroom; the course then proceeds to look at how we can establish a classroom culture of order and joy. Finally, Jerilyn explores the classic framework of planning, instruction, and assessment through a classical lens.


In order learn more about earning a certificate for this course, please visit our FAQ page and scroll down to the "How do I Obtain a Course Certificate?" section. By taking the course for certification credit, you will also be on your way to obtaining a Level 2 certificate.
Login
Accessing this course requires a login, please enter your credentials below!