In this course, Timothy McIntosh works with five students to demonstrate his approach to teaching Shakespeare's plays through performance. Tim insists upon starting with performance as the key to loving Shakespeare. This inhabiting of the plays first allows for other forms of understanding and analysis to follow in their proper place.
Four of the students in this course had little to no background with Shakespeare, and this is also their first time meeting Timothy to work with him for a three-day period. Watch as Tim's performance-based approach moves students from respect to love and opens doors to further study. As Timothy demonstrates, this teaching method does not require specialized facilities or teachers with any theater background. With the modeling here, you will be equipped and inspired to get your students out of their seats and performing Shakespeare. To learn about the opportunity of bringing Tim to your own organization see TimTeachesShakespeare.com.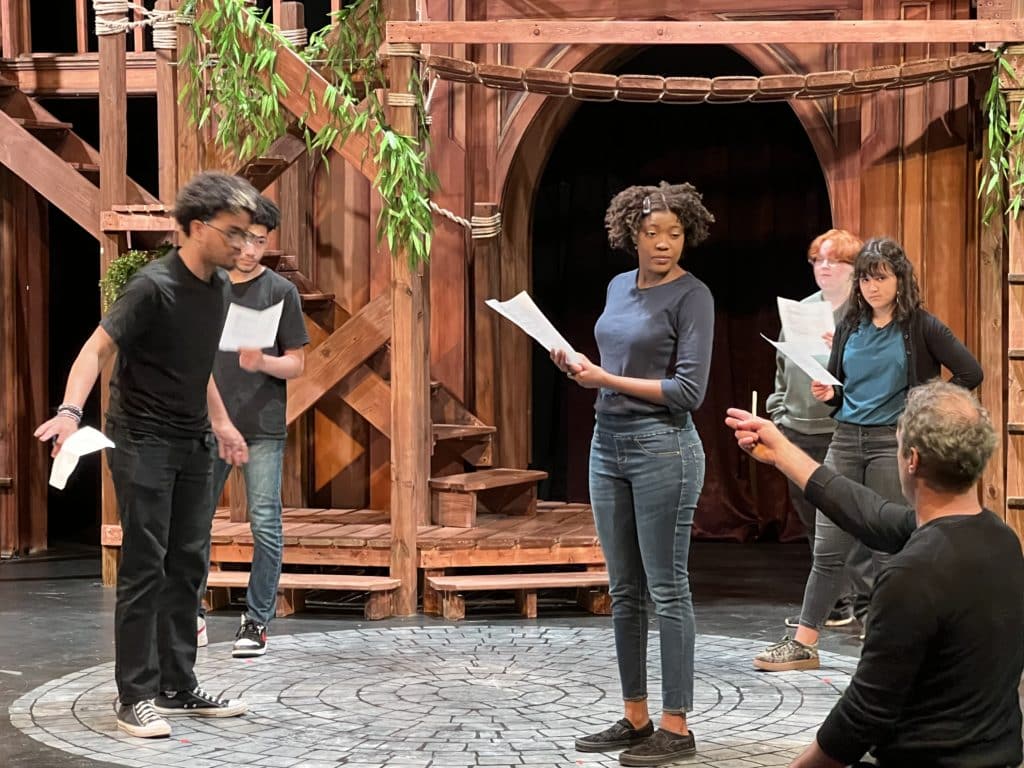 We are grateful to students Montika, Isiaih, Joseph, Sydney, and Mercedes as well as to Logos Academy educators Rebecca Monticchio, Brandon Grunden, and Michael Hornbaker for their support and contributions with this course. (Subscribers to ClassicalU may also be interested in our course on Teaching Shakespeare's Greatest Plays & Sonnets with Dr. Joshua Avery.)

To learn more about earning a certificate for this course, please visit "How do I Obtain a Course Certificate?" on our FAQ page. Our course certificates are valued by classical schools and co-ops worldwide, and you can also be on your way to obtaining an elective credit toward a Level 2 certificate with your completion of this course. Teachers certified with either ACSI or ACCS will see continuing education unit (CEU) credits listed on our course certificate for you to submit to either organization (with more information on certification credit here).
Login
Accessing this course requires a login. Please enter your credentials below!