In this concise course, Josh Gibbs (humanities educator at the Veritas School in Richmond) introduces us to an important great book in the classical tradition: The Consolation of Philosophy by Boethius. A contemporary of St. Benedict, Boethius was born in 480 AD and served as a Roman senator and then as consul under the barbarian king Theodoric the Great. Boethius was also a philosopher and author and wrote The Consolation of Philosophy while in prison awaiting his execution after he had fallen out of favor with Theodoric. In the book, philosophy personalized as Lady Philosophy comes to Boethius and offers counsel, exhortation, and consolation as Boethius reflects on the fortunes and misfortunes of his own life and work.
Richard Morris writes that "No philosopher was so bone of the bone and flesh of the flesh of Middle-Age writers as Boethius. Take up what writer you will, and you will find not only the sentiments, but the very words of the distinguished old Roman." This very influential book is essential reading for comprehending early medieval thought, but also an engaging, accessible book that upper school students will enjoy and from which they will profit greatly.
This is a fitting course for educators who wish to read and enjoy Boethius for their own edification, but also a great way to prepare to teach this book to upper school students.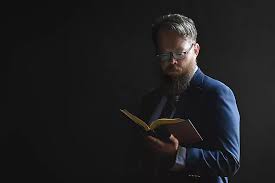 Joshua Gibbs is a humanities and literature teacher at the Veritas School in Richmond, VA. Josh has been teaching great books for some 10 years, and is an associate fellow with the Alcuin Fellowship. He is also a frequent speaker at classical school conferences. He lives in Richmond, VA, with his wife and two daughters, both of whom have seven names.

In order to learn more about earning a certificate for this course, please visit our FAQ page and scroll down to the "How do I Obtain a Course Certificate?" section. By taking the course for certification credit, you will also be obtaining an elective credit toward a Level 2 certificate.
Login
Accessing this course requires a login, please enter your credentials below!