If you are like most people, you probably never took a science course in which the instructor referred to creation as a gift or attempted to relate science to goodness and beauty or the fine arts. In this course, John Mays recovers the ways in which Christian science educators can teach science not as a discrete, isolated subject, but as part of tapestry of the true, good, and beautiful that evokes wonder and curiosity.  With 10 words or principles, John Mays discusses the key ideas that inform and transform science pedagogy. These brief lectures will inspire and stimulate important conversations among science educators in classical schools and homeschools!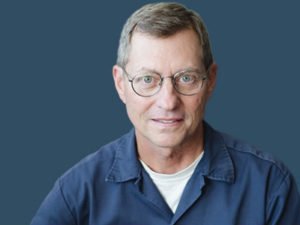 John Mays' degrees include a BS in Electrical Engineering from Texas A&M University, a Master of Education degree in Secondary Education from the University of Houston, a Master of Liberal Arts degree from St. Edwards University. He also has completed 36 hours of graduate study in the field of Physics. John worked as an engineer and engineering manager for 14 years from 1982 to 1999, with a break for graduate study and teaching appointments.
John entered the field of education in 1985 teaching math in the public school system. Since then he has also taught science and math professionally in various Christian high schools. He was instructor of 20th-century literature at St. Edwards University for nine years and taught statistics and linear algebra at Concordia University for six years. He taught full-time at Regents School of Austin from 1999-2012, serving as Math-Science Department Chair for eight years, and established the Regents Laser Optics Lab. John is the author of Novare's physics and chemistry textbooks plus many resources including The Student Lab Report Handbook, Teaching Science so that Students Learn Science and Science for Every Teacher.
He has three adult children and lives with his wife in San Antonio, Texas.

To obtain a certification credit for this course, simply complete each presentation lesson or discussion in the course (by marking it complete or by taking the quiz) and then also take the certification test at the end of the course. The quizzes are designed to ensure that you have understood the essential content of each presentation, and they can be taken more than once if necessary. The cumulative certification test at the end of the course is given as a pass/fail test and requires that you upload one or more essays demonstrating your understanding of the course. (Please note that essays are simply evaluated by word count.) When you have completed the course, a certificate that you can print or email will become available within "My Courses" (accessible under "Courses" in the main menu when you are signed in as an active subscriber).
We recommend previewing the essay question within the end of course test before starting the course. This will help in guiding your note taking as you progress through the course. Please allow approximately 2 weeks for essay submissions to be reviewed.
Login
Accessing this course requires a login, please enter your credentials below!