In this course, Robyn Burlew (upper school and academic head at the Veritas School in Richmond, VA) shares her accumulated wisdom and practical insights into what it means to be an effective classical educator. While Robyn understands the philosophical and historical elements of classical education, she excels at practical planning, assessment, and execution in real classrooms with real students. Those teachers yearning for practical, hands-on guidance in teaching methods, classroom cultivation, testing and assessment, and effective planning will find this course truly essential. In particular, we recommend this course to new or relatively new teachers. Ideally, we think it would be fruitful for small groups of educators to take this course together and discuss each presentation, week by week.
Robyn's recorded presentations are clear, pithy, precise, and practical. You will also enjoy her conversations with Dr. Christopher Perrin, which follow each presentation. In these discussions, she often goes into further depth and detail, sharing examples and anecdotes that further illumine her advice and counsel.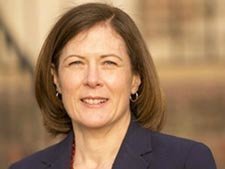 Robyn Burlew is the Head of Upper School at the Veritas School in Richmond, VA. Her career spans a couple decades in classical education. She first served as a 6th grade teacher, then as an upper school principal, and then as academic dean at Covenant Christian Academy in Harrisburg, PA, before taking the upper school and academic head position at the Veritas School. Robyn has 3 grown daughters who have all been classically educated. Robyn excels at bringing classical, pedagogical principles to bear practically and effectively in the classroom. She is a committed mentor of teachers who devotes an entire day every other week to faithfully observing classes and coaching teachers. Robyn has a BS in biology from Houghton College, where she also minored in mathematics. She also holds an MEd from Covenant College in integrated curriculum and instruction.

To obtain a certification credit for this course, simply complete each presentation lesson or discussion in the course (by marking it complete or by taking the quiz) and then also take the certification test at the end of the course. The quizzes are designed to ensure that you have understood the essential content of each presentation, and they can be taken more than once if necessary. The cumulative certification test at the end of the course is given as a pass/fail test and requires that you upload one or more essays demonstrating your understanding of the course. (Please note that essays are simply evaluated by word count.) When you have completed the course, a certificate that you can print or email will become available within "My Courses" (accessible under "Courses" in the main menu when you are signed in as an active subscriber).
We recommend previewing the essay question within the end of course test before starting the course. This will help in guiding your note taking as you progress through the course. Please allow approximately 2 weeks for essay submissions to be reviewed.
By taking the course for certification credit, you also will be on your way to obtaining a Level 1 certification.
Login
Accessing this course requires a login, please enter your credentials below!