This course will be of particular interest to Catholics seeking the renewal of Catholic liberal arts education, or wanting to learn more about the Catholic tradition of classical education. The course will also be of interest to anyone wishing to know more about how seminal thinkers like Augustine and Aquinas have influenced the course of education from the ancient period through the Middle Ages and to our current moment.
Teachers taking this course will also enjoy hearing Dr. Seeley's insights and passion for education in the recorded conversations with Dr. Christopher Perrin.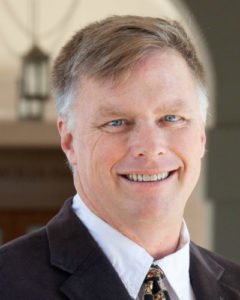 Dr. Andrew Seeley is the director of the Institute for Catholic Liberal Education and a tutor at Thomas Aquinas College in California. Andrew has an MA in medieval studies from the University of Toronto, an MSL from the Pontifical Institute of Medieval Studies, and a PhD in medieval studies from the University of Toronto. Andrew speaks regularly around the nation, advocating for the renewal of Catholic classical education in Catholic schools and parishes.

In order to learn more about earning a certificate for this course, please visit our FAQ page and scroll down to the "How do I Obtain a Course Certificate?" section. Find out more about certification credit here.
Login
Accessing this course requires a login, please enter your credentials below!