In this course, Dr. Christopher Schlect, director of the Classical Christian Studies Graduate Program at New Saint Andrews College, addresses what it means to teach upper-school students effectively and to provide excellent leadership in a classical upper school. With over 20 years of experience teaching high school and college students, Dr. Schlect is able to distill and note the key principles of both teaching and leadership. He highlights two master principles that he develops throughout the course: sympathy and fellowship. The effective upper-school educator should foster sympathy and fellowship throughout his teaching, enabling students to learn for themselves and enjoy learning in community. With wit and clarity, Christopher Schlect will inspire while providing meaningful and practical advice for upper-school educators and administrators.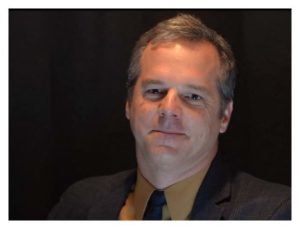 Dr. Christopher Schlect is a professor at New Saint Andrews College and the director of the Classical Christian Studies Graduate Program at the college. Over the years, he has established himself as a strong presence in the discipline of history, having taught courses on ancient and medieval civilizations, US history, the history of American Christianity, medieval education, classical rhetoric, and more. He has also made considerable strides in his research of early 20th-century Protestant religious life, earning 11 competitive awards and presenting his work at various prestigious institutions. In addition to serving at New Saint Andrews College, Dr. Schlect is also a teaching elder at Trinity Reformed Church (CREC) in Moscow, Idaho. Prior to serving at New Saint Andrews College, Dr. Schlect taught in the upper school at the Logos School in Moscow, Idaho, for almost 10 years. He is also a nationally ranked mock trial coach, having led the mock trial team at the Logos School to over 10 state championships. Dr. Schlect speaks regularly at classical school conferences and provides teacher training to classical schools throughout the country.
Learn more about New Saint Andrews College by clicking the logo below: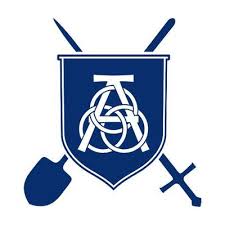 To obtain a certification credit for this course, simply complete each presentation lesson or discussion in the course (by marking it complete or by taking the quiz) and then also take the certification test at the end of the course. The quizzes are designed to ensure that you have understood the essential content of each presentation, and they can be taken more than once if necessary. The cumulative certification test at the end of the course is given as a pass/fail test and requires that you upload one or more essays demonstrating your understanding of the course. (Please note that essays are simply evaluated by word count.) When you have completed the course, a certificate that you can print or email will become available within "My Courses" (accessible under "Courses" in the main menu when you are signed in as an active subscriber).
We recommend previewing the essay question within the end of course test before starting the course. This will help in guiding your note taking as you progress through the course. Please allow approximately 2 weeks for essay submissions to be reviewed.
By taking the course for certification credit, you also will be on your way to obtaining a Level 2 certification.
Login
Accessing this course requires a login, please enter your credentials below!