This course features master classical educator Andrew Kern of the CiRCE Institute, a coauthor of The Lost Tools of Writing and of Classical Education: The Movement Sweeping America and director of the Circe teacher-training Apprenticeship program. In this course he presents what he considers to be two critical modes of classical pedagogy: mimetic and Socratic teaching. By mimetic teaching, he means the ways in which educators present models for imitation and incarnate the delight of learning, thus becoming models themselves. Socratic teaching for Andrew means fostering a hunger for knowledge during an ironic stage when students become aware of their ignorance and then begin to truly seek answers. This leads to the second, or maieutic (related to "midwife"), stage in Socratic teaching, during which the student's own earnest seeking for truth gives birth to new insights and knowledge. Combined, the mimetic and Socratic modes of teaching help students to engage, study, and seek after the true, good, and the beautiful, which leads to the cultivation of virtue and wisdom.
This course features Andrew Kern at his very best, speaking with clarity, passion, insight, and inspiration. Teachers will also enjoy joining Dr. Christopher Perrin as he engages Andrew in a discussion following each lecture. Don't be fooled by the brevity of this course; its pith and practicality will greatly help any educator wishing to master classical pedagogy.
Learn more about the Circe Institute here.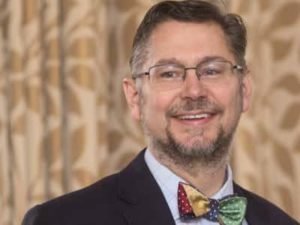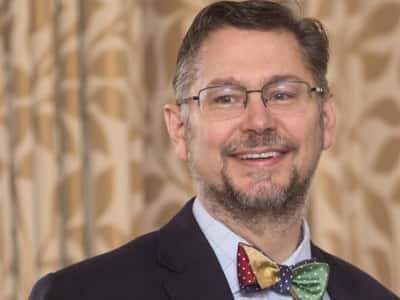 Andrew Kern is founder and president of the CiRCE Institute and coauthor of The Lost Tools of Writing and of Classical Education: The Movement Sweeping America, which he wrote with Dr. Gene Edward Veith. Since establishing CiRCE in 1996 to serve classical educators through research and consulting, Andrew has trained and apprenticed innumerable home and school teachers, heads of school, and school boards. Andrew helped start Providence Academy in Green Bay, Wisconsin, in 1993; Foundations Academy (now the Ambrose School) in Boise, Idaho, in 1996; the Great Ideas Academy in Charlotte, North Carolina, in 2001; and Regents School of the Carolinas in 2006. Andrew continues to mentor classical educators and home educators through speaking, writing, and consulting, and through a number of programs developed by the Circe Institute, including their Apprenticeship program. He and his wife live in North Carolina, and their 5 more or less classically educated and more or less homeschooled children, and ever more grandchildren, live in various places, depending on when you ask.

To obtain a certification credit for this course, simply complete each presentation lesson or discussion in the course (by marking it complete or by taking the quiz) and then also take the certification test at the end of the course. The quizzes are designed to ensure that you have understood the essential content of each presentation, and they can be taken more than once if necessary. The cumulative certification test at the end of the course is given as a pass/fail test and requires that you upload one or more essays demonstrating your understanding of the course. (Please note that essays are simply evaluated by word count.) When you have completed the course, a certificate that you can print or email will become available within "My Courses" (accessible under "Courses" in the main menu when you are signed in as an active subscriber).
We recommend previewing the essay question within the end of course test before starting the course. This will help in guiding your note taking as you progress through the course. Please allow approximately 2 weeks for essay submissions to be reviewed.
By taking the course for certification credit, you also will be on your way to obtaining a Level 2 certification.
Login
Accessing this course requires a login, please enter your credentials below!