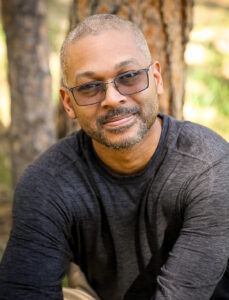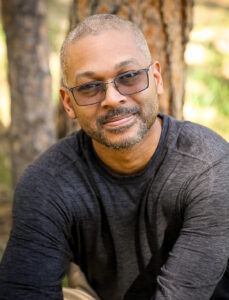 Dr. Junius Johnson—a classical Christian educator, author, and Yale-trained scholar of theology, philosophy, and literature—opens this course with a definition of faerie and fairyland, lays out the usefulness of fairy stories within a classical curriculum, and gives demonstrations of how to teach from these stories using Tolkien's The Hobbit and Rossetti's poem "Goblin Market" along with other classic and contemporary sources. Johnson shows how the task of educating rhetoric students is, in part, about the re-enchantment of the student's mind and heart, enabling them to see the mythic truth that characterizes the cosmos.
This course is also available as a paperback book or a Kindle book. This book follows the content of the video course very closely but includes a bonus last chapter by the author titled "Postscript: What Does Fairyland Require?" as well as a foreword by Louis Markos. Junius Johnson has also written other books including The Father of Lights: A Theology of Beauty (Baker Academic, 2020) and Christ and Analogy: The Christocentric Metaphysics of Hans Urs von Balthasar (Fortress Press, 2010). Please watch our newsletter for updates!
Also note that this course compliments two other courses with Vigen Guroian on Awakening the Moral Imagination through Fairy Tales and Stories as well as with Louis Markos on Myth Made Fact.
Diana Pavlac Glyer (professor at The Honors College, Azusa Pacific University and author of Bandersnatch: C. S. Lewis, J. R. R. Tolkien, and the Creative Collaboration of the Inklings) writes in praise of Johnson's On Teaching Fairy Stories:
Teachers are sometimes encouraged to teach modern fantasy either as a way to relate to their students' interests or to give students a 'break' from the heavy lifting of more serious texts. Junius Johnson's On Teaching Fairy Tales makes two important—and surprising—observations. First, much of what we consider to be classic literature already includes a great many magical tales (think A Midsummer Night's Dream, Macbeth, Ovid's Metamorphoses, Beowulf, and The Odyssey). Second, when students study the transcendent in literature, it provides a much-needed opportunity to oppose suspicion, close-mindedness, and materialism and to replace them with awe and wonder. Johnson's argument is compelling, and his suggestions are concrete and practical. Heartily recommended.

To learn more about earning a certificate for this course, please visit "How do I Obtain a Course Certificate?" on our FAQ page. Our course certificates are valued by classical schools and co-ops worldwide, and you can also be on your way to obtaining an elective credit toward a Level 1 certificate with your completion of this course. Teachers certified with either ACSI or ACCS will see continuing education unit (CEU) credits listed on our course certificate for you to submit to either organization (with more information on certification credit here).
Login
Accessing this course requires a login. Please enter your credentials below!