In this course, Dr. Flora Armetta describes and demonstrates how she teaches 3 different great books to her upper-school students at Covenant Christian Academy in Harrisburg, Pennsylvania. The 3 books she presents in this course are:
The Adventures of Huckleberry Finn by Mark Twain
Jane Eyre by Charlotte Brontë
Great Expectations by Charles Dickens
Dr. Armetta presents three lectures for each book, explaining both the book and author's place in literature and history, describing the essential themes and brilliance of each book, and then suggesting ways of presenting, teaching, and discussing each book with students. She also suggests a variety of assignments and assessments. Each lecture is followed by discussions with Dr. Christopher Perrin in which further pedagogical strategies are explored.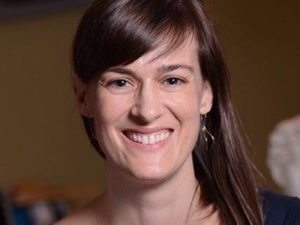 Flora Armetta earned her doctorate in 19th-century literature in 2009 from Columbia University and has written for The New Yorker and the Dictionary of Nineteenth Century Journalism, among other publications. She has lectured on art and literature at the Metropolitan Museum of Art and at Columbia University. She currently is an upper-school humanities educator at Covenant Christian Academy in Harrisburg, Pennsylvania, and formerly served as Assistant Professor of Arts and Humanities at CUNY / Guttman Community College in New York City.

In order to learn more about earning a certificate for this course, please visit our FAQ page and scroll down to the "How do I Obtain a Course Certificate?" section. Find out more about certification credit here.
Login
Accessing this course requires a login, please enter your credentials below!