"...a wise educator always trades in Beauty and Goodness before Truth."
–Dr. Timothy Patitsas, Ethics of Beauty
Thursday, March 2nd-  8-9:30 pm EST
Friday, March 3rd- 8-9:30 pm EST
Saturday, March 4th- 11 am-12:30pm EST
We will meet online for each session.
Can't attend every session? Don't worry, each session will be recorded and available about a week after the event.
Join us for The Scholé Journey 3-session virtual conference where we will focus on what is scholé, planting the seeds, and  cultivating them in your community! The conference will include daily liturgy, picture study, presentations curated from The Scholé Journey Symposium. Each session will be followed by a Q & A discussion and the opportunity to engage with Scholé Community members and directors from around the globe. The Scholé Journey Virtual Conference is open to members and those contemplating scholé, so please invite a friend.
Who should attend:  
Those interested in scholé and desiring a restful approach to education.
Parents 
Educators
Directors & those in Leadership  
Resources: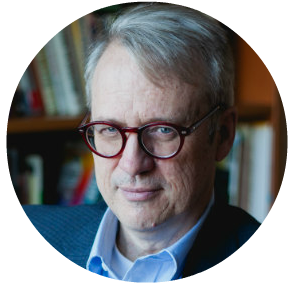 Dr. Christopher Perrin:
 Christopher Perrin, MDiv, PhD, is the CEO with Classical Academic Press, and a national leader, author, and speaker for the renewal of classical education. He is the author of An Introduction to Classical Education: A Guide for Parents, Greek for Children Primer A, and co-author of the Latin for Children series. He serves as a consultant to classical Christian schools, schools converting to the classical model, and homeschool co-ops. He is the director of the Alcuin Fellowship, former co-chair of the Society for Classical Learning, and an adjunct professor with the honor's program at Messiah College, Chris previously served for ten years as a headmaster of a classical Christian school in Harrisburg, PA
Danielle Bennette Dukes:
Danielle Bennette Dukes has homeschool six children from Kindergarten onward, with her oldest graduating and going on to college and adult life. She graduated with a degree in education from Florida A&M University before deciding with her husband, Dion Dukes, to homeschool their future children. In addition to this calling as a home educator, Danielle has run a family real estate business, co-founded Nyansa Classical Community with Angel Adams Parham, completed the CiRCE Instiutute's Apprenticeship for classical teachers and served as a school consultant. She is also a voracious reader with a deep and growing library including (just as a few examples) Catholic spiritual classics, Wendell Berry, guides to classical education, world history and African American culture.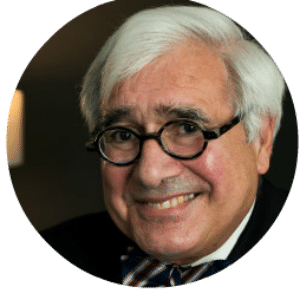 Dr. Vigen Guroian:
Vigen Guroian has served as Professor of Theology at Loyola College, Baltimore, Maryland and the University of Virginia. He has also served on the faculty of the Ecumenical Institute of Theology at St. Mary's Roman Catholic Seminary in Baltimore. Guroian is the author of Tending the Heart of Virtue: How Classical Stories Awaken a Child's Moral Imagination and  many other books.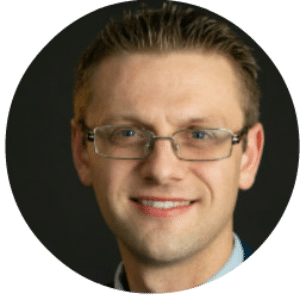 Jason Barney:
Jason Barney was awarded the Henry Salvatori Prize for Excellence in Teaching from Hillsdale College in 2012. He completed his MA in Biblical Exegesis at Wheaton College, where he received The Tenney Award in New Testament Studies. He previously served as the Academic Dean at Clapham School in Wheaton, IL and now serves as the Principal at the Coram Deo Academy in Carmel, IN. He recently published The Joy of Learning: Finding Flow Through Classical Education and blogs on ancient wisdom for the modern era at www.educationalrenaissance.com
The Scholé Journey-2023 Virtual Conference Schedule:
Thursday, March 2nd;  8-9:30 PM EST
Welcome, Prayer, Psalm Reading, and Hymn
Plenary 1: Introduction to Classical Education –Dr. Perrin
Scholé Contemplation: Artist Study
Q&A
Benediction
Friday, March 3rd;  8-9:30 PM EST
Welcome, Prayer, Psalm Reading, and Hymn
Plenary 2: Lesson 1: Vision for a Freeing and Ennobling Homeschool
Introduction to Scholé –Dr. Perrin
Breakout A: Awakening the Moral Imagination through Fairy Tales and Stories
Q&A
Benediction 
Saturday, March 4th; 11 AM-12:30 PM EST
Plenary 3: Recovering Scholé—A Discussion with Sarah Mackenzie & Dr. Perrin
Breakout B: Discussion of Narration -Jason Barney
Intro to Liturgical Learning –Dr. Perrin
Benediction 
July 12, 2023- Denver, Colorado
Wednesday, July 12 @5:00pm-Join us for a special Scholé Meetup & bring a friend!
Details Coming Soon!

Going to the CiRCE Conference? Join us for lunch at the Scholé table on Thursday, July 13!
Stay Tuned for More Scholé Retreats
Host a Local Scholé Retreat!
Scholé Symposiums are a great resource, choose the Scholé Symposium best for your community: