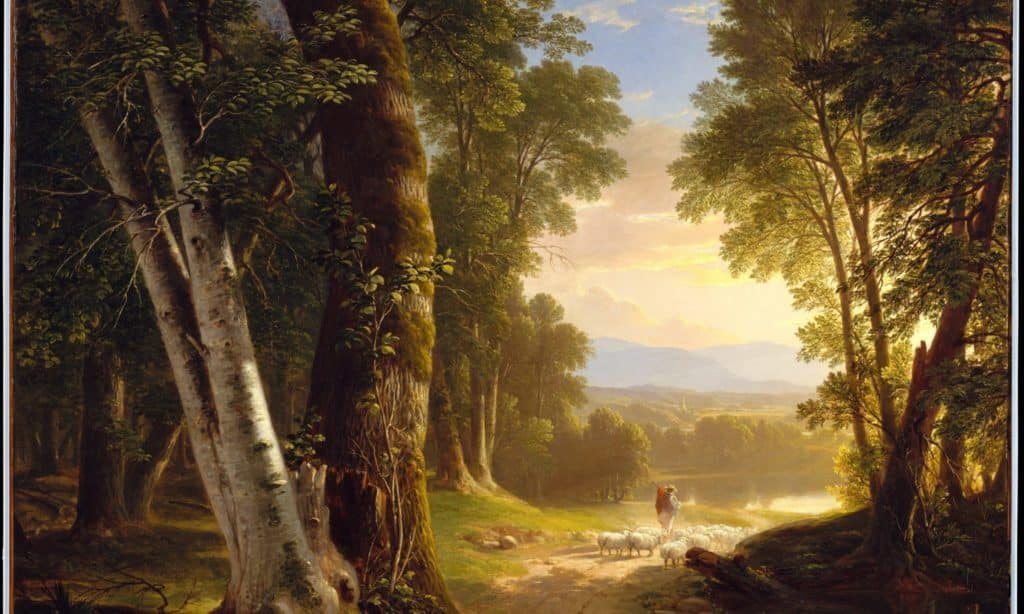 "To Know and To Love" by Annie Crawford
To Know and To Love: A Homeschool Commencement for 2022
Abi, I remember well the day you were born, and it is such a joy and privilege to now stand here celebrating your graduation.
Your mom and I both moved to Austin around the same time, and we quickly became good friends because your mom's earnest and sincere love for God, for her husband, and for her children made her exactly the kind of friend I needed as I was starting out my own marriage and the new role of motherhood
When you were a baby toddling around with Elise and Audrey—truly the cutest children that ever were—your mom and I had a lot to learn, but we both shared one clear conviction. Because we saw that culture and its schools had rejected God as the foundation for life and education, we knew we were personally called to the task God commands His people in Deuteronomy: To bring up our children in the discipline and instruction of the Lord. We both knew and education and discipleship were not two disparate tasks, but one integrated endeavor that the public schools had abandoned long ago. 
For over fifteen years now, your mom and I have given the task of educating God's children all the energy and heart and intelligence we had to give. I was so glad when your family moved back to Austin, for on this Herculean endeavor called "Christian Classical Homeschool Education," your mom's encouragement and companionship has been truly invaluable to me. I would not have had the courage to build these classes and this homeschool community without your family's friendship. 
Today, gathering together to celebrate you and the completion of your homeschooling journey embodies the prize that makes all the stress and sacrifices worth every effort. 
This year, as I listened to you speak in class and read your essays, it has struck me again and again what a well-formed mind and heart you are taking with you to Hillsdale next year. 
Classical educators will often say that the goal of education is the good man—or good woman—speaking well. I can think of no more apt description for your work this past year. God has given you a real talent for both reason and rhetoric, but more importantly, you have worked very hard. You have always thrown yourself into the deep end of things I've given you to study, and here at the end of that long swim through Christian Classical education, you are emerging soaked and tired yet laden with treasures from the depths you bravely swam through. 
What is Christian Classical Education? 
As you close this season and move on to what God has for you in college, it is essential to remember that education is not about simply gaining knowledge or skill. The goal of the education you have received is wisdom and virtue – to see and to act in accordance with the Good. 
In Norms and Nobility, David Hicks explains that the "Supreme task of education—is the cultivation of the human spirit … the habituation of the mind and body to will and act in accordance with what one knows."
Christian education is not simply about transmitting ideas or truths, but about what the ancients called paideia — enculturation into a shared way of life that is wholly oriented toward the Good. Education as Paideia means the formation of the whole person: mind, body, and heart. 
True Christian paideia will form not just the intellect but also one's habits and affections. The connection between seeing the truth and acting on it is love. As Lewis explained in The Abolition of Man, it is love, the affections of the heart, that moves us to act with our bodies on what we know with the mind. 
The Challenge of Knowledge
This is the central challenge Steve Garber gives in his beautiful book, Visions of Vocation: to learn to know the world and still love it. He writes,

Always and everywhere, this is our challenge as human beings. Can we know and love the world at the very same time? Knowing its glories and shames, can we still choose to love what we know? Is there any task more difficult than that? Think it through. From roommates to parents to siblings to friends, from neighborhoods to cities, from countries to cultures to continents—once you begin to really know what a person or a place is like, can you still love them, can you still love it?
Abi, you are graduating with skills and insights that surpass the wisdom of most of yours peers, and this is the gift we had hoped to give you. But it is also a burden. In Ecclesiastes, Solomon laments that "in much wisdom is much vexation, and he who increases knowledge increases sorrow." Or as Lord Byron writes, "Those who know the most must mourn the deepest."
In this created world there is much that is good and beautiful, for it is a world made by a good and beautiful God. But in the world of men there is also much that is violent and fraudulent and evil. The more you know of the world, the harder it is to love it. Yet love and truth must go together, for truth without love is cruel and love without truth is destructive. 
So the first task we are given is to see the world as it really is. But Abi, I know that you see more than most; and that is why I want to spend the rest my talk today encouraging you in the second greater task, to love what you see. As Steve Garber writes, "There is nothing we are asked to do that requires more of us than to know and to love at the same time." 
Hope springs eternal: Solzhenitsyn
Recently you and I read from Alexandr Solzhenitsyn's Gulag Archipelago together in our modern literature class. In this collection of stories, Solzhenitsyn describes the horrific Soviet prison system that enslaved millions of Russian for nearly 70 years; yet he opens the Gulag Archipelago with an incredible claim. He says, "I have absorbed into myself my own eleven years [in the prison camps] not as something shameful nor as a nightmare to be cursed: I have come almost to love that monstrous world." 
How could he say that? How could Solzhenitsyn come to express something like love for his time in one of the darkest, cruelest corners of earth? 
In the prison camps, Solzhenitsyn experienced the truth that "Darkness renders a person more sensitive to light." The extreme edge of suffering brings the soul into raw contact with reality, with the truth of oneself. In that place Solzhenitsyn could finally see how "in the intoxication of youthful success I had felt myself to be infallible, and therefore I was cruel … it was only when I lay there on the rotting prison straw that I sensed within myself the first stirrings of good." In the dark, the choice is forced; to rise toward God or become one with the devils. Choose right, Solzhenitsyn says, and "your soul, which was formerly dry, now ripens from suffering."  
"Pardon me" he cries. "You … love life?  You, You! You who exclaim and sing over and over and dance it too: 'I love you, life! Oh, I love you, life.' Do you? Well, go on, love it. Camp life—love that too! It too, is life." 
In Ascent, the spiritual heart of the whole work, Solzhenitsyn ends the chapter by crying, "Bless you, prison! I have served enough time there. I nourished my soul there, and I say without hesitation: Bless you prison, for having been in my life!" 
Solzhenitsyn could respond with love to the suffering he knew in the Gulags because the transcendent, holy, living God met him in that place. There he encountered the burning bush, the eternal flame that cannot be quenched, the fount of living Waters that is worth living for because it is worth dying for. 
Faith, Hope, and Love
Solzhenitsyn's Gulags are an intense concentration of what is true of our world in general: this life is a strange mix of cruelty and kindness, hatred and love, violence and beauty.
So in our own world, to our own degree, we must learn with Solzhenitsyn to receive the transcendent grace that will enable us be holy fools who can also love a monstrous world.  
We can know the world and still love it, because we are known and loved. Theologian J.I. Packer reminds us that "God knew the worst about us before he chose to love us, and therefore no discovery now can disillusion him about us … [no discovery of our sin can] quench his determination to bless us. He took knowledge of us in love." 
We can know and love the world, because we are known and loved. We are not left alone; the incarnate God is present and he reveals Himself to us. He does not usually show up as we want him to, for he is not a tame lion. His grace often feels more like a hurricane than a spring breeze. But as southern novelist Flannery O'Connor reminds us, we are deaf and he must shout, we are hard of sight, so he must draw large figures. 
But he does show up, and as we learn to see and hear, He becomes more tame because our vision becomes stronger. We come to see that His yoke is easy and a bruised reed he does not break. 
In truth, without the presence and love of God we could not see at all. In the very act of seeing truly, we must realize that we are loved. To exist is to be sustained by the loving energies of God; to think truth at all is to be illuminated by the presence of the living Logos. Do you see? Then God is with you and you are loved. 
The suffering world will end but these three will remain: Faith, Hope, and Love.
Abi, the power to love the world comes from the faith and hope—Faith which knows God is there and Hope which gives us the heart to step out in love. We move forward into the sad world with love because we have this Hope: that God is always with us and He will continue to show up in the things and people he gives us to love. 
Your Parent's Example
You and your graduation today are living proof that this is possible. Homeschooling seven kids while sustaining a marriage, investing in community, and navigating the cultural difficulties of Austin is perhaps not quite Gulag-level difficult, but there are days it probably feels close.
In our own ways, to our own degree, your mom and I have come to know the good and the bad that resides in every human soul, even in the souls of our own children. But we move forward with our children into the hard, beautiful world with love because we have hope that the very place of difficulty is where we will encounter the Kingdom of God. 
Practice Hope: Practice Resurrection
You have received a strong foundation in knowledge; you are blessed! And I pray you continue all your life to grow in the vast, deep, and ancient tradition of wisdom that God has granted to us. 
However, because you have been gifted with insight, it will be easy for you to see the evils of the world, and easy for despair or cynicism or stoicism to grow. So today I encourage you in this next college season to focus on loving the world through the practice of hope. 
This practice of hope is exactly what Wendell Berry describes in his "Mad Farmer Manifesto." In this poem, Berry calls us to do things that don't calculate according to the world's finite measurements, because we are trusting the Eternal God to show up in our lives—to show up even in the poor rural Midwest, even in our arrogant woke cities, even in the lonely nights of your college years, even in the gulag cells of our imprisoned hearts. 
I want to close my exhortation to you today by sharing a few lines from Berry's poem. 
He writes, 
Every day do something that won't compute.
Love the Lord. Love the world. Work for nothing.
Take all that you have and be poor.
Love someone who does not deserve it.
Denounce the government and embrace the flag.
Hope to live in that free republic for which it stands.
… 
Plant sequoias.
Say that your main crop is the forest that you did not plant,
that you will not live to harvest. 
If I were to paraphrase part of Berry's poem for a graduating homeschool senior, I would encourage her to: 
Learn things you think you'll never use.
Turn in imperfect papers, and show up happily
Even when you are unprepared.
Give yourself wholeheartedly to friendship,
Even when it may not last long,
Or may never be returned.
Pray when it feels pointless, and
Speak the truth even when no one is listening.
But in the end, of course Wendell Berry says it best:
Expect the end of the world.
And Laugh. For Laughter is immeasurable.
Be joyful though you have considered all the facts.
Practice Resurrection.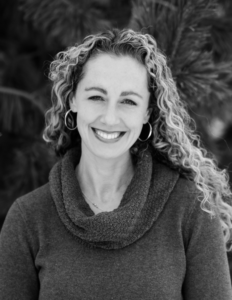 Annie Crawford is a cultural apologist, classical educator, and homeschooling mom whose passion is to help others look at the world around them and see that all truth is God's truth. To read more of her writing, visit her blog at www.anniecrawford.net
Note: Guest bloggers share their own thoughts as classical educators and learners and do not represent ClassicalU.com or Classical Academic Press. If you are interested in writing guest blog content, please contact us with your name, connection to classical education, and ideas for a blog post.