The Liberal Arts as the Liberating Arts…
Why are the liberal arts called "liberal?" Why are they called "arts?" How did they originate to be come the core of any "liberal" education? In this course, master classical educator Andrew Kern (along with Christopher Perrin) presents an insightful survey of the seven liberal arts–explaining their origin, history and significance in the classical tradition of education. Both Andrew and Christopher also describe the way in which the liberal arts are the "liberating" arts that foster true human freedom and capacity that equip people for vocations of every kind. Teachers will also enjoy the discussions between Andrew and Christopher as they discuss the meaning and significance of the liberal arts.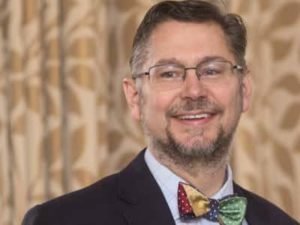 Andrew Kern is founder and president of the CiRCE Institute and coauthor of The Lost Tools of Writing and of Classical Education: The Movement Sweeping America, which he wrote with Dr. Gene Edward Veith. Since establishing CiRCE in 1996 to serve classical educators through research and consulting, Andrew has trained and apprenticed innumerable home and school teachers, heads of school, and school boards. Andrew helped start Providence Academy in Green Bay, WI, in 1993; Foundations Academy (now the Ambrose School) in Boise, ID, in 1996; the Great Ideas Academy in Charlotte, North Carolina, in 2001; and Regents School of the Carolinas in 2006. Andrew continues to mentor classical educators and home educators through speaking, writing, and consulting, and through a number of programs developed by the Circe Institute, including their Apprenticeship program. He and his wife live in North Carolina, and their five more or less classically educated and more or less homeschooled children and ever more grandchildren live in various places, depending on when you ask.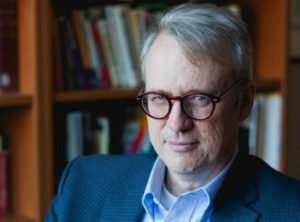 Dr. Christopher Perrin, MDiv, PhD, is an author, consultant, and speaker who specializes in classical education. He is committed to the renewal of the liberal arts tradition. He cofounded and serves full-time as the CEO/publisher at Classical Academic Press, a classical education curriculum, media, and consulting company. Christopher is also a consultant to charter, public, private, and Christian schools across the country. He is the director at the Alcuin Fellowship with the Institute for Classical Schools and the former board vice president of the Society for Classical Learning. He has published numerous articles and lectures that are widely used throughout the United States and the English-speaking world.
Christopher received his BA in history from the University of South Carolina and his MDiv and PhD in apologetics from Westminster Theological Seminary. He was also a special student in literature at St. John's College in Annapolis, Maryland. He has taught at Messiah College and Chesapeake Theological Seminary, and served as the founding headmaster of a classical school in Harrisburg, Pennsylvania, for ten years. He is the author of The Greek Alphabet Code Cracker and Greek for Children and the coauthor of the Latin for Children series, all published by Classical Academic Press.

In order learn more about earning a certificate for this course, please visit our FAQ page and scroll down to the "How do I Obtain a Course Certificate?" section. By taking the course for certification credit, you will also be on your way to obtaining a Level 2 certificate.
Login
Accessing this course requires a login, please enter your credentials below!