Many scholars and organization have rated C.S. Lewis's book The Abolition of Man as one of the top-ten, most important books written in the twentieth century. Lewis himself considered this book his favorite out of all his works. Any classical educator or leader should be familiar with Lewis's criticism of modern education (particularly its relativism and rejection of objective value) and his argument for the preservation of the traditional, classical model of education that seeks to cultivate just virtues and affections in the souls of students so that they become fully human and men with—rather than without—chests.
In this concise course, Dr. Steve Turley (humanities educator at Tall Oaks Academy in Delaware and adjunct professor of aesthetics at Eastern University) introduces and explains Lewis's insights into education, beginning with a clear overview and then taking us chapter by chapter through the book. He concludes with a lecture showing how many of Lewis's predictions about education have proved prescient and accurate. Turley also notes how the renewal of classical education is a reason for optimism, as many classical educators, schools, and homeschools are returning to the older way of education that Lewis advocates.
This is a fitting course for any educator or leader who wants to more deeply understand the philosophy of the classical approach to education while also grasping the ways in which so much of modern education has deteriorated by rejecting the ideals of knowable and universal truth, goodness, and beauty. Viewers will also enjoy the discussions that follow each lecture featuring Dr. Christopher Perrin and Dr. Turley.
This course is also available on Dr. Turley's own teaching website, www.TurleyTalks.com.
Students of this course should secure and read a copy of The Abolition of Man. We encourage you to read each chapter in the book prior to Dr. Turley's corresponding lecture.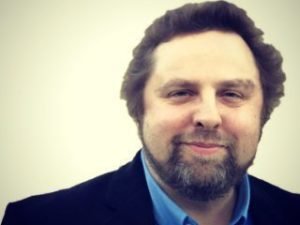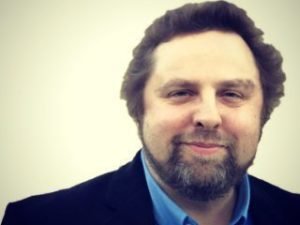 Steve Turley (PhD, Durham University) is a theologian, social theorist, classical Christian educator, and prize-winning classical guitarist. He is the author of The Ritualised Revelation of the Messianic Age: Washings and Meals in Galatians and 1 Corinthians and Awakening Wonder: A Classical Guide to Truth, Goodness & Beauty. Steve blogs on the church, society and culture, education, and the arts at TurleyTalks.com. He is a faculty member at Tall Oaks Classical School in New Castle, DE, where he teaches theology, Greek, and rhetoric, and is a professor of fine arts at Eastern University. Steve lectures at universities, conferences, and churches throughout the U.S. and abroad. His research and writings have appeared in such journals as Christianity and Literature, Calvin Theological Journal, First Things, Touchstone, and The Chesterton Review. He and his wife, Akiko, have four children and live in Newark, DE, where they together enjoy fishing, gardening, and watching Duck Dynasty marathons.

To learn more about earning a certificate for this course, please visit "How do I Obtain a Course Certificate?" on our FAQ page. Our course certificates are valued by classical schools and co-ops worldwide, and you can also be on your way to obtaining an elective credit toward a Level 2 certificate with your completion of this course. Teachers certified with either ACSI or ACCS will see continuing education unit (CEU) credits listed on our course certificate for you to submit to either organization (with more information on certification credit here).
Login
Accessing this course requires a login. Please enter your credentials below!